"Track performance in renewables & help to optimize"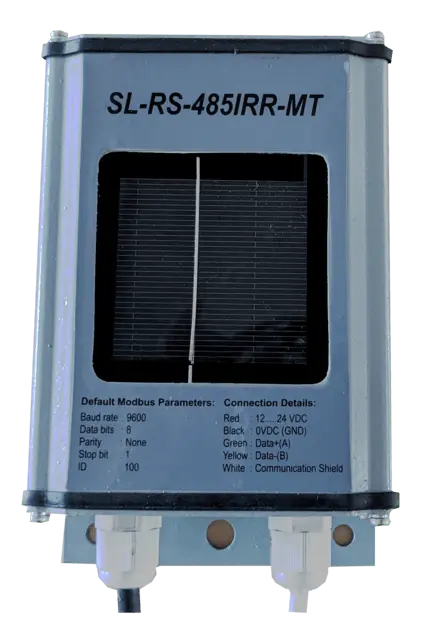 Solar Irradiation Sensors
Used to Measure Solar  Radiation Flux Density.
Available in both Analog and Digital Output.
Housing / Enclosure: UV-Resistant PVC Plastic.
Ingress Protection (IP): IP65 Reading helps in Calculating the Performance Ratio of the Plant.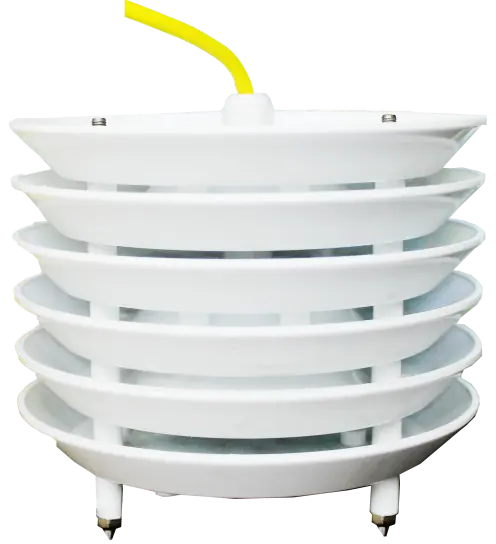 Ambient Temperature Sensor
Used to Measure the Surrounding Temperature
Housing / Enclosure: PolyCarbonate Watertight Enclosure
Sensor Type: Pt100Ω Class A IEC 60751 Both Digital and Analog Output is Available .
Module Temperature Sensor
Specifically used to Measure Module Temperature Sensor
Output Available in Both Analog and Digital
Reading helps in Calculating the Performance Ratio of the Plant
Supply Voltage: 12 to 28VDC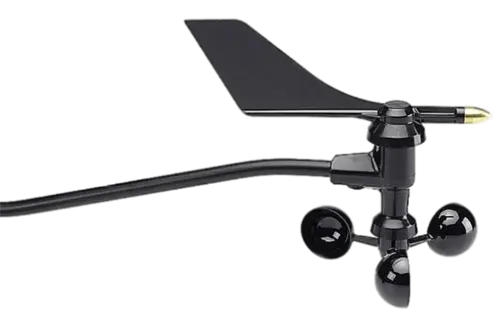 Wind Speed & Direction Sensor
Used to measure Wind Speed & Direction
Anemometer includes both Wind Speed and Wind Direction Sensors
Cup & Vane type Measuring Device
Provides a Critical Parameter to consider from the Plant Safety Perspective
Ambient Temperature & Humidity Sensor
Used to Measure and Monitor the amount of Moisture in the Surrounding Atmosphere
Sensors include Temperature and Humidity Sensors with the Shield.
Provides the actual Humidity Condition with Ambient Temperature
Digital and Analog Outputs are Available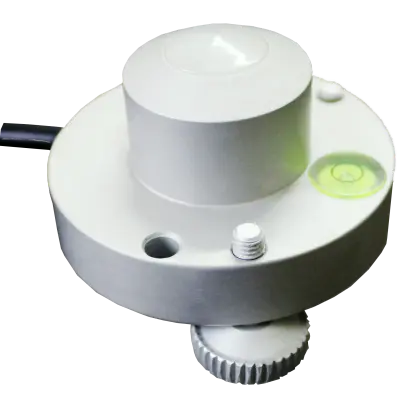 Pyranometer
Used to Measure independent, Accurate Readings of the Total available Solar Radiation
Digital and Analog Outputs are available
Faster Responsivity
Monitor the wide solar spectrum with increased accuracy