Retrofit SMB (String Monitoring Box)
"Enable string level monitoring through existing combiner boxes"
What is Retrofit SMB(String Monitoring Box)?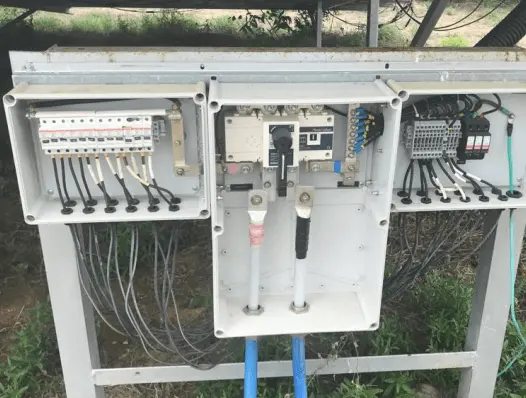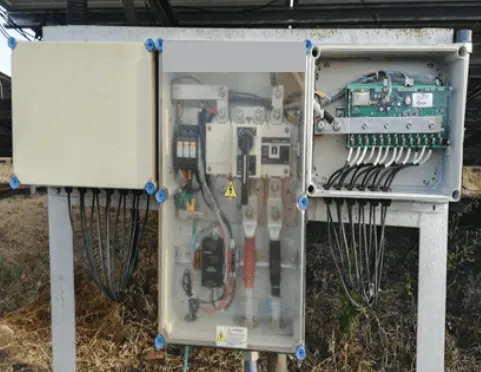 A retrofit SMB (string monitoring box) for solar inverters is a monitoring solution designed to be integrated into existing solar power systems to monitor the performance of individual strings of solar panels connected to the inverters. It provides detailed information about the electrical parameters of each string, allowing for improved monitoring, fault detection, and performance optimization.
The retrofit string monitoring box contains electronic circuitry that measures critical parameters such as string voltage, string current, and temperature. It is capable of monitoring multiple strings simultaneously.
The retrofit SMB is equipped with communication capabilities, such as Ethernet or Modbus, to transmit the collected data to a central monitoring system or data logger. The monitoring box stores the collected data, allowing for historical analysis of string performance and the identification of any long-term trends.
The monitoring box can be programmed to detect abnormal conditions, such as low voltage, high current, or temperature fluctuations, and trigger alarms or notifications to alert system operators. Retrofit string monitoring boxes are designed to work with various types of solar inverters commonly found in existing solar power plants. They are typically compatible with both central and string inverters.
The monitoring box is integrated with SuryaLog monitoring software that provides a user-friendly interface to visualize the collected data, monitor string performance, and generate reports. This software allows for real-time monitoring and analysis of the solar power system.
In solar industries nowadays the big pain point about SMB is service and Warranty. Most of the plants can't monitor the String-wise data because of the unavailability of communication or damage in an SMB. Suryalog Retrofit SMB can re-configure the SMB box and replace or reuse the material in the SMB box. Suryalog retrofit SMB have both Positive as well as negative side SMB boards. Suryalogix can provide various types of SMB cards depending on Voltage, Current, Channel, and communication technologies.
The OFC, RS 485, and Wireless Communication technologies are used with SuryaLogix SMB. SuryaLogix has a wide range of Ground Mount accessories to reconfigure the system. SuryaLog also has a team for checking and commissioning the SMB.
Why choose SuryaLogix Retrofit SMB?
Specifications & Features
Benefits of retrofit string monitoring box:
By monitoring individual strings, operators can identify underperforming or faulty strings and take corrective actions to optimize overall system performance.
String-level monitoring enables the detection of issues such as shading, panel degradation, or loose connections at an early stage, allowing for timely maintenance and minimizing energy losses.
Maintenance: Detailed string monitoring data facilitates informed decision-making regarding maintenance activities, panel replacements, or system upgrades. This optimization can lead to enhanced energy generation and reduced maintenance costs.
The monitoring box's ability to detect abnormalities and trigger alarms helps ensure the reliable operation of the solar power system and minimize downtime.