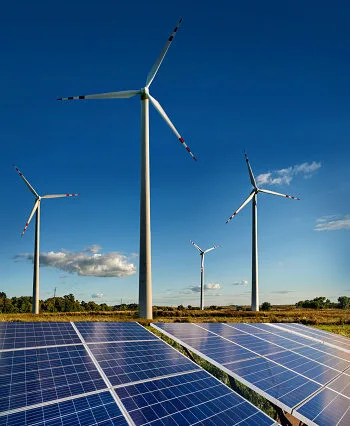 We Are Pushing The Envelope
Suryalogix is a product development company focused on providing Innovative Solutions in the Renewable Energy sector with Leading-edge Technologies like IoT, AI, Advanced Embedded Controllers, RTOS, Linux-based Systems, and Wireless Communication. We are specialized in developing a Centralized Platform for Monitoring, Management, and Control Solutions in the renewable energy sector.
Suryalogix is a solution provider for the Power and Energy Sector with multiple product lines in Communication, Asset Management, CMS/CMSS, Performance Analysis, Intelligent and Hybrid Controllers, and Weather Sensors. We always aim to provide highly Accurate, Reliable, and Robust Solutions.
We believe in our focused area of expertise and strive to deliver the best support and service to our clients. With a pool of dedicated experts and state-of-the-art technology, we are committed to driving the adoption of renewable energy and shaping a more sustainable future through our innovative solutions in the sector
To drive innovation and harness the potential of Technology through:
Young and Dynamic Team
Fostering ethical practices & transparency
Positive impact on sustainability
To be the most promising product development company in renewables by 2025 with:
50+ GW Asset Management Portfolio
1000+ Corporate Clients
50+ Countries Presence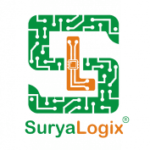 Managing Director's Message
As a director of Suryalogix, I am proud to say that we are dedicated to fostering innovation and exploring technology opportunities to stay at the forefront of the industry. Our young and passionate team is constantly exploring new technology opportunities to bring competitive and environment-friendly solutions to our clients.
In addition to our commitment to innovation, we place a strong emphasis on nurturing our team. We are always willing to create an innovative and dynamic team of experts who are dedicated to driving the adoption of renewable energy and shaping a sustainable future.
I also recognize the importance of ethics in business operations and am committed to conducting everyone with integrity and transparency in all of our dealings. We believe in developing our team to reach their full potential and fostering an environment where creativity and ethical values thrive.
Furthermore, we are committed to providing value to our clients as well as to society as a whole. We strive to make a positive impact on the environment through our work and are proud to contribute to a cleaner, greener future for all & to grow towards sustainable development & Vasudhaiva Kutumbakam.