"Upgrade your existing SCADA with advanced feature & CMS"
Retrofit SCADA for Solar Power Plant
A retrofit SCADA (Supervisory Control and Data Acquisition) system refers to the integration of SCADA technology into an existing solar power generation system.
In the context of a retrofit solar SCADA system, the goal is to enhance the monitoring, control, and data acquisition capabilities of an already established solar power plant or solar energy system. By implementing a SCADA system, operators can remotely monitor and control various aspects of the solar facility, such as power generation, equipment performance, weather conditions, and energy distribution.
In solar industries nowadays a big pain point about SCADA is service and warranty. Most of the retrofit SCADA companies not giving support to reconfigure the system. Installing new SCADA in budgetary prices is getting too difficult for the O&M team.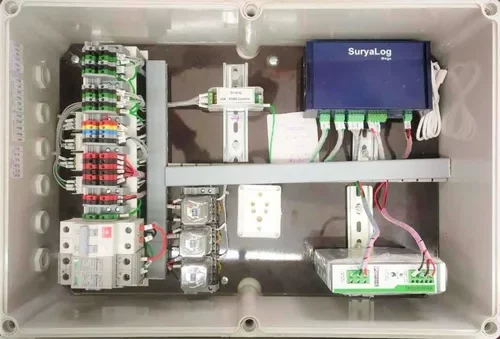 Why choose SuryaLogix Retrofit SCADA?
Specifications & Features
Suryalog SCADA is compatible with all other SCADA systems. It can fetch the data and integrate the system with the old system. Suryalog has a highly solar experience team in the ground mount section to check and troubleshoot the problems in existing SCADA and configure it with new loggers which we call as retrofit SCADA.
Suryalog Retrofit SCADA is compatible with all types of devices which communicate over Modscan. We can replace or re-use the existing system components and accessories. These are the solutions without investing more amount for reconfiguration. Suryalog Provides the required SCADA and RTU loggers, DI/DO/AI Cards, RS 485 & TCP/IP Extensions, Data converters and Data concentrators, WMS, sensors, etc